Ghana Commercial Bank (GCB)
During 2013, Super Tech was contracted to design, supply and install a data centre (DC) solution for Ghana Commercial Bank Ltd. (GCB). This project involved physically constructing a ten (10) rack Tier 2 data centre for the bank, and a disaster recovery (DR) data centre hosted at Super Tech's data centre facility in Tema.
The solution was based on Oracle Sun servers, Dell servers, EMC storage, Microsoft Exchange and email gateways, Oracle database, virtualization with VMware, enterprise backup systems, IT systems and environmental monitoring, firewalls, load balancers, and near real-time replication to the disaster recovery data centre using EMC RecoverPoint.
Additionally installed by Super Tech, the physical data centre comes with suppression systems, uninterruptible power supply systems (UPS), automatic voltage regulators (AVR), standby power plants, flood detention, biometric access control, closed-circuit television (CCTV), and a building management system (BMS).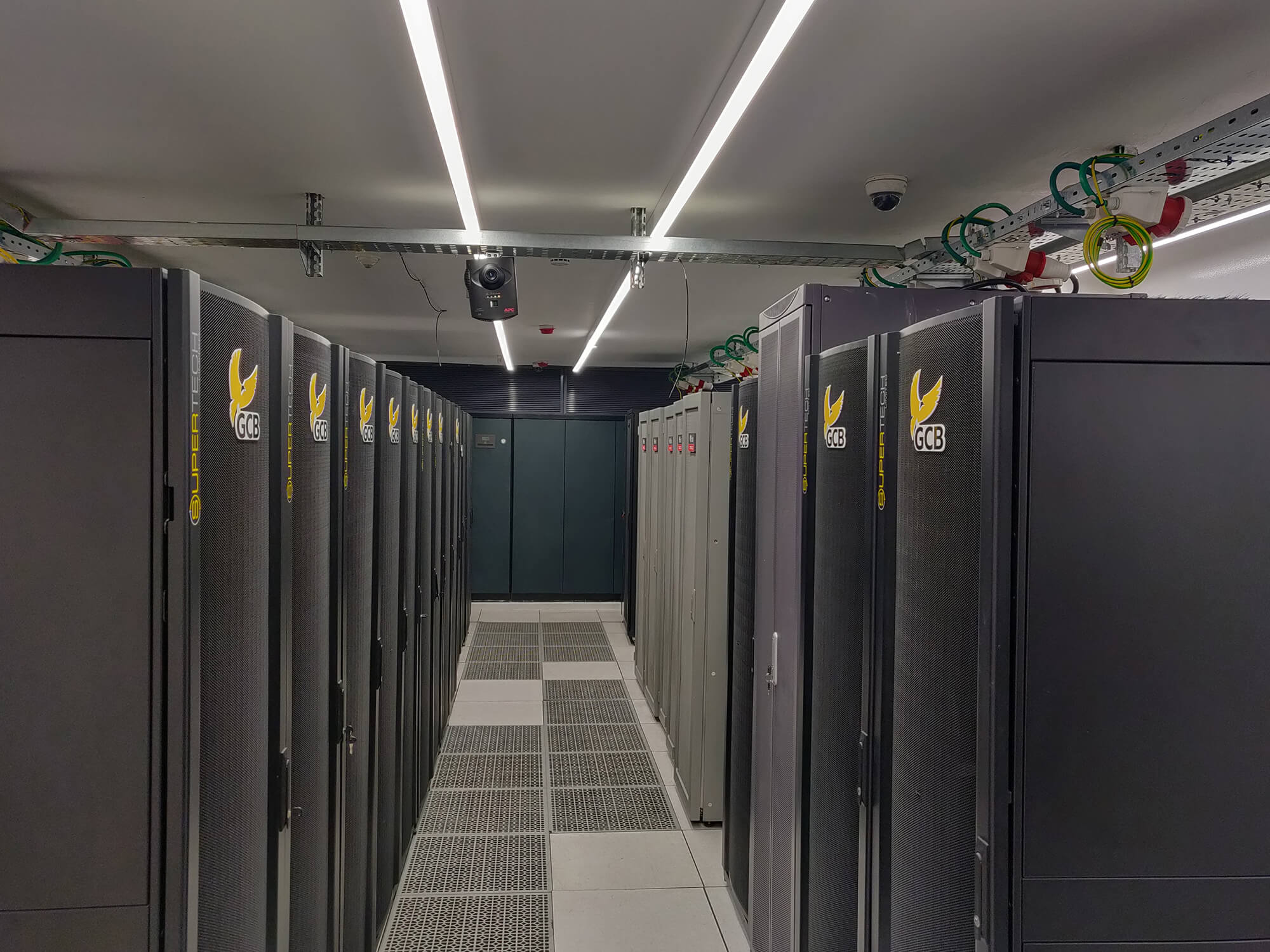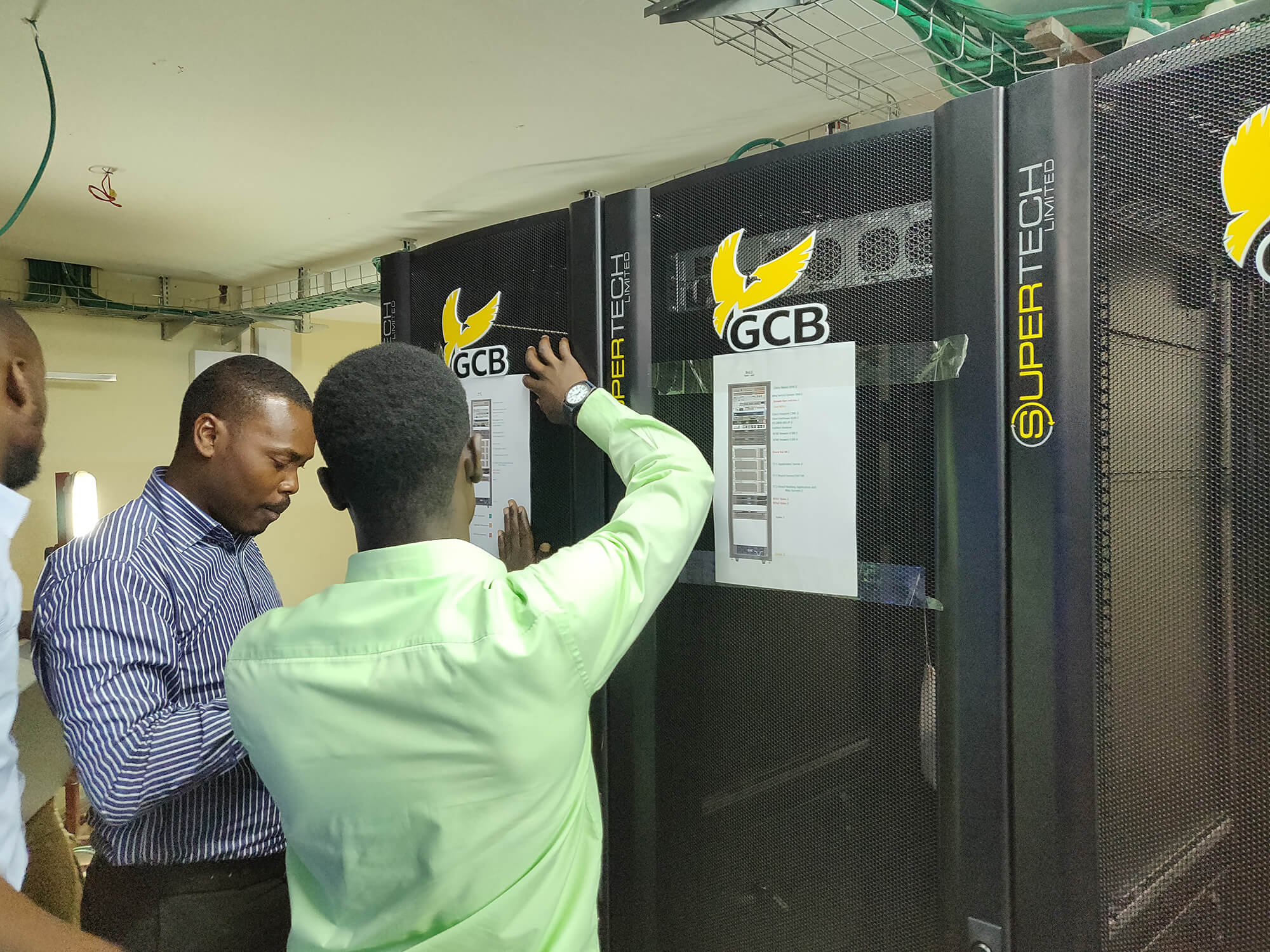 We supported the bank in migrating its services to this new data centre. Over the years, the production data centre which started as a ten(10) rack Tier 2 data centre, has been upgraded to a Tier 3 data centre and the floor space increased to support twenty-one (21) racks. It is worth noting that, the upgrade from Tier 2 to Tier 3, which was a very complex and high-risk project, was completed without any major unscheduled downtime.
Another special feature that the GCB production data centre boasts, is an all-flash storage cluster comprising two storage arrays. This is based on EMC VPlex technology, and provides unparalleled performance and storage as well as high availability to the bank.
Super Tech continues to provide both on-site and remote 24/7 support to the bank, ensuring that services continue to run smoothly.
RELATED PROJECTS
Click On A Project To View Details