EASY CLOCKING – BIOMETRIC ATTENDANCE SYSTEM (BAS)
System Development Solutions
Employers in organizations have a vested interest in tracking employee attendance. Biometric technology has proven to be the most trusted means of tracking employees' attendance.
This technology is used in attendance management systems because of its ability to identify an individual's unique physiological characteristics. Biometrics terminals are used to read a person's unique fingerprint, or iris, hand or face shape and therefor prevent employee time theft.
Super Tech offers a leading edge next generation Biometric Time and Attendance Management Solution (Easy Clocking®).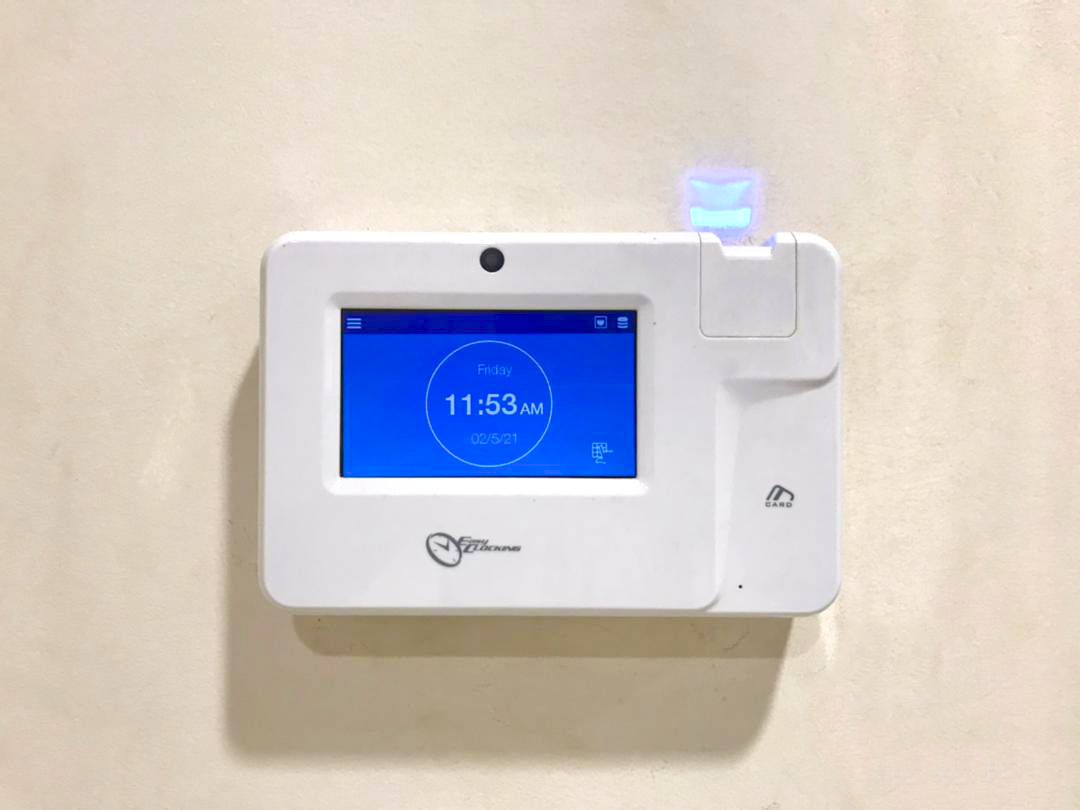 Our attendance system is installed in a variety of markets including government agencies, law enforcement, financial services, healthcare, education, commercial enterprises, industrial, construction, hospitality and the retail industry.
Easy Clocking is now managing the attendance of thousands of employees in Ghana. ​
RELATED PROJECTS
Click On A Project To View Details