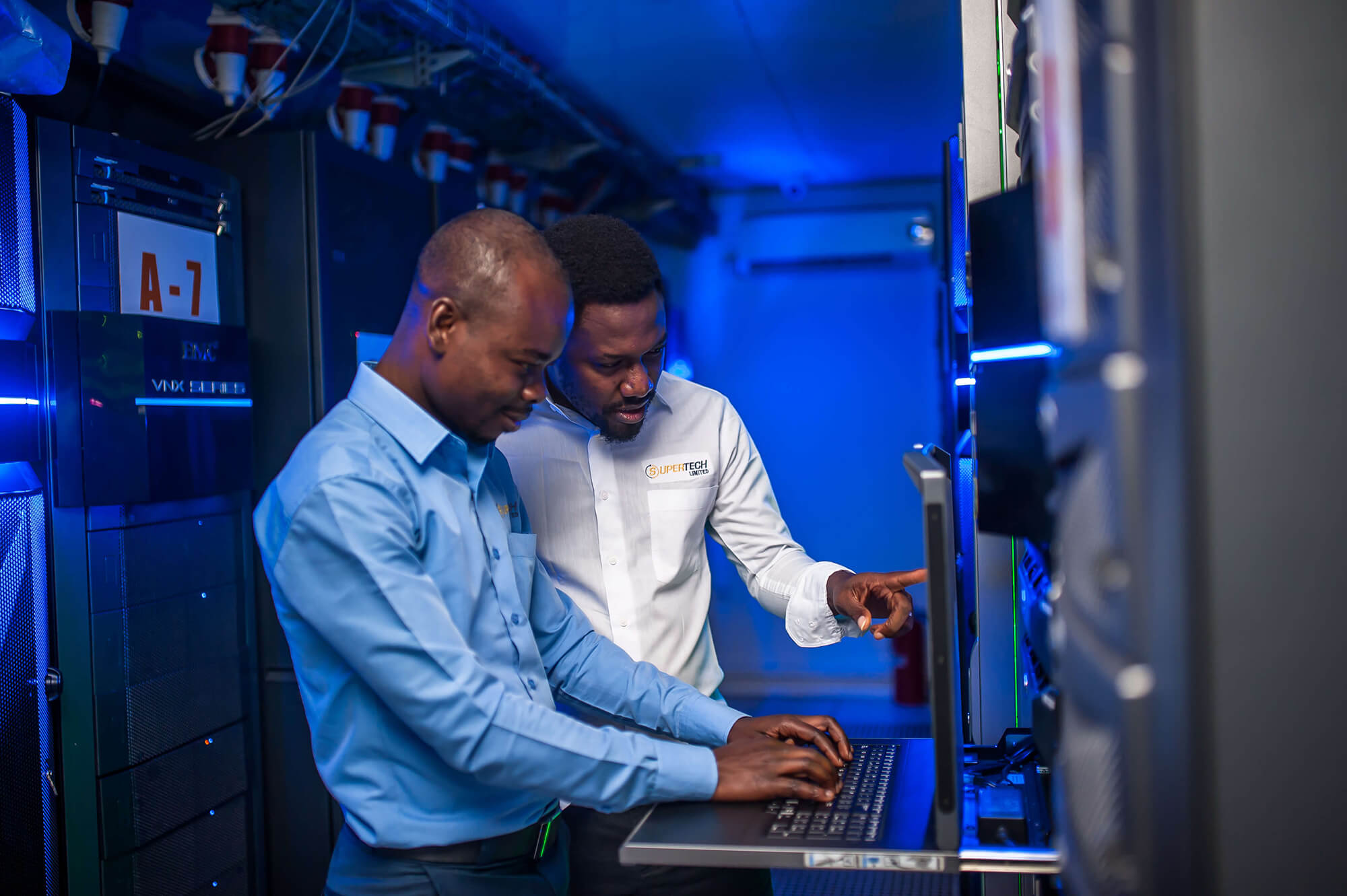 WE DELIVER END-TO-END ICT SOLUTIONS
Super Tech has expertise and experience in delivering and implementing complex, large-scale and nationwide ICT projects and providing continuous ICT services in West Africa for the past 20 years.
Super Tech specializes in performing feasibility studies, planning, design, supervision, business processes and systems development, integration, project management, outsourcing and support services for a wide range of integrative projects. This includes providing on-site solutions on a complete turnkey basis, as well as solutions for individual components. Super Tech has assembled a strong team of experts in all the fields of its operations in order to complete projects first-time-right and provide the best customer support services.
Our team consists of both local as well as global experts on whom we can always rely for expert advice and best practices.  Our team has developed multiple comprehensive and complex IT solutions globally for international companies across multiple industries. Super Tech's holistic & Integrative IT solutions range from Network Communications to full data centre solutions, applications development, cyber security, cloud computing, and more.
We also offers maintenance, support and training services to all our clients, leveraging on our 24×7 monitoring capability for data centres, cyber, application, and network (WAN) services. This enables us to provide our customers with support which is not only limited to the duration of the project, but also covers the entire life cycle of the solution offered.
CUSTOMER INDUSTRIES
As a mainstream ICT service provider, we have successfully deployed various ICT solutions to organizations that span across the following market
segments:
Health Sector

Government Agencies

Banking

Insurance

Oil and Gas

Manufacturing

Transportation
For further details kindly navigate to our Solutions & Projects menu