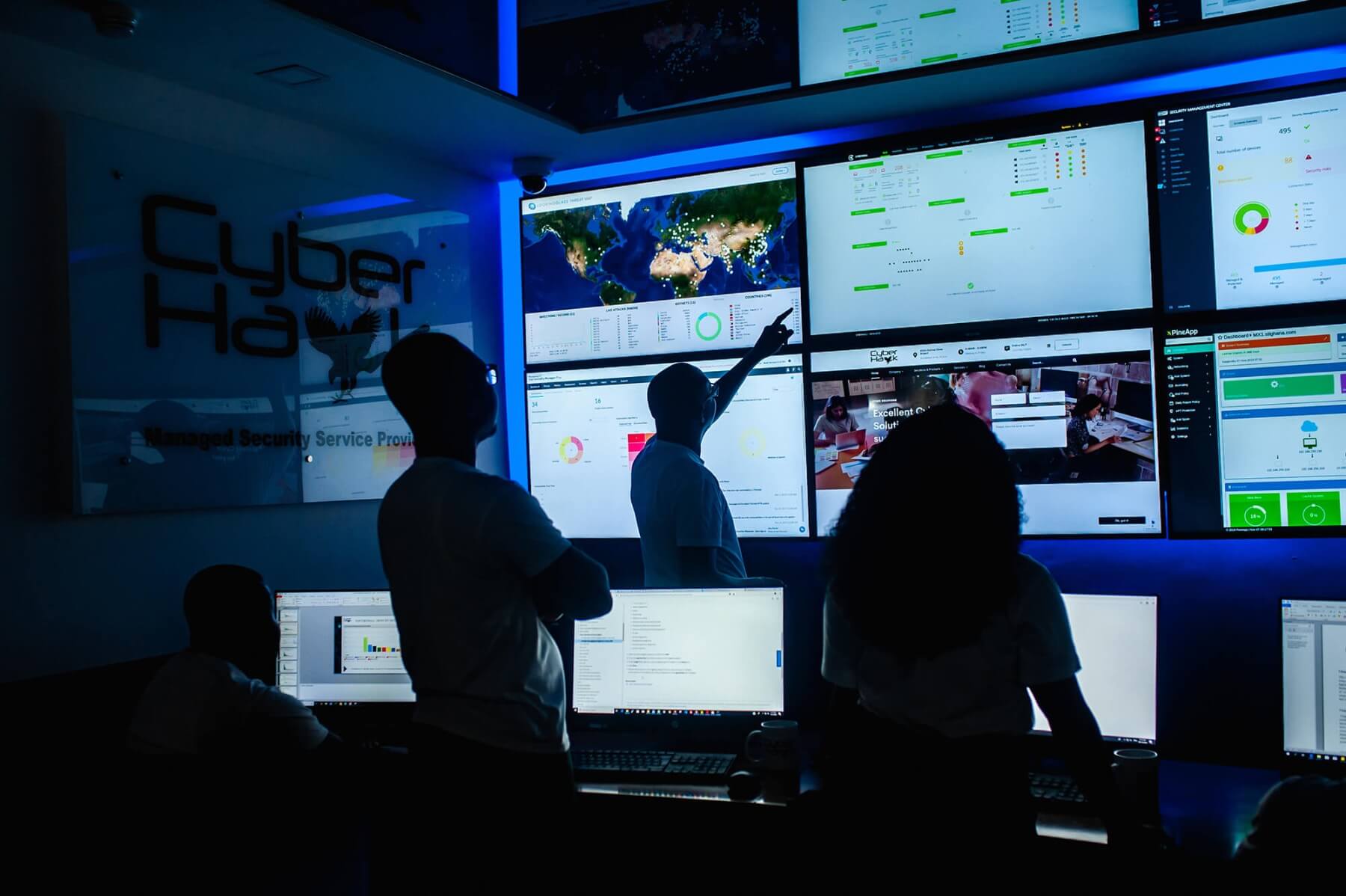 CyberHawk, formerly working as a department under Super Tech Limited, is a pioneer company in Ghana providing cybersecurity solutions. The company consist of a strong locally based cybersecurity team of experts from Ghana and Israel, bringing together vast experiences from similar cyber security implementations in Israel, Europe, US, Latin America, and Africa.
CyberHawk has provided cybersecurity solutions for multiple financial institutions in Ghana over the years, both in its capacity as an entity and as a former department under Super Tech. Today CyberHawk is a leading company in cybersecurity solutions, specializing in a variety of Israeli & international security solutions including:
VAPT (Vulnerability Assessment and Penetration Testing)
SIEM (Security Information and Event Management), SOC (Security Operation Centre)
Governance, Risk and Compliance – consultancy services to define and implement GRC, ISO 27000 family (001, 032, 035), NIST and others
Privileged Account Security
Network Security (NG-Firewall, Database Firewall, Web Application Firewall, NAC)
Anti-Fraud Management Systems

D

eception Solutions
CyberHawk is the main implementer and distributor of a variety of preferred cyber protection solutions in Ghana. CyberHawk owns and runs a Managed Security Service Provider (MSSP), which provides outsourced monitoring and management of security devices and systems for clients. In addition, CyberHawk's MSSP incidence response team provides immediate local and remote response to security threats that may arise in our customers' networks, working within agreed service level agreements (SLAs). CyberHawk has developed a proprietary security intelligence infrastructure that interfaces with multiple technologies, providing a proactive and holistic approach for securing your organization against sophisticated cyber threats.
Cyber Hawk's MSSP is built on the following principles:
High availability Security Operation Centres (SOC) with 24/7 services
Security expertise as a service
Proven methods combining people, procedures and technology
For more details on CyberHawk cybersecurity solutions, kindly go to CyberHawk website